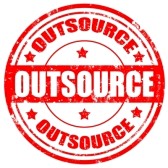 What is Business Process Outsourcing?
Business Process Outsourcing or BPO is the contracting of certain business tasks to a third-party provider. Typically, this type of outsourcing is used to help save money. Sometimes it can also be used when a company needs a specific service, but doesn't want to maintain that service in-house.
BPO services are divided into two categories: back office outsourcing and front office outsourcing. Back office outsourcing includes tasks, such as billing, purchasing and collections, while front office outsourcing includes tasks more customer service related, such as technical support.
When business process outsourcing is employed with service provider outside of the company's country, it's referred to as offshore outsourcing. If it includes service providers within the same country, it's referred to as onshore outsourcing.
If the business processes being outsourced are technology-based, they are often referred to as ITES-BPO. ITES stands for Information Technology Enabled Service. Other sub-segments of business process outsourcing include:
Knowledge Process Outsourcing or KPO
Legal Process Outsourcing or LPO
The most popular two countries providing BPO services are India the Philippines. In 2010, the Philippines became the industry leader and they continue to grow by about 20% yearly. Experts estimate that the Philippines will reach the $25 billion mark for business process outsourcing services by 2016. This accounts for nearly 10% of the nation's GDP.
Advantages of Business Process Outsourcing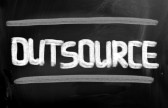 Many advantages come with using BPO services. It used to be solely about cost efficiency, but that has changed over the past decade. Today, a company can gain several benefits from BPO services including:
Saving Money – With business process outsourcing, companies don't have to hire employees and they can often get the services for a much lower price.
Service Quality – Outsourcing specific tasks to proven experts can provide better quality services.
Access to More Skills – Since the company doesn't have to hire and pay an employee, they gain access to many skills without the high cost.
Flexibility – Outsourcing provides an organization with the ability to remain flexible, while using the services they need.
Better Allocation of Resources
Improvements in Productivity
And More!
These advantages make it easy for a new company to decide to use business process outsourcing instead of hiring individuals to handle services in house. With the variety of skills in the marketplace, most companies can outsource over half the necessary tasks and save money every month.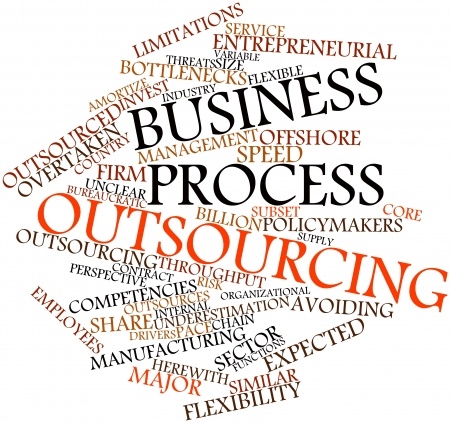 An Example of How BPO Services Make a Difference
Online companies often use business process outsourcing for a number of tasks including:
Search engine optimization
Content creation
Technical support
Telemarketing
Code writing
And Many More!
Looking at a hosting company provides a great example of how a company can leverage BPO to save money. Hiring a full technical support team to monitor the servers, provide support for customers and take care of other necessary support tasks is very expensive. The company has to monitor the servers every hour of every day, which can get very expensive, if done in house.
However, hosting companies can save money by outsourcing the technical support to a company capable of handling all the necessary support tasks. This will not only save the hosting company money, but will also provide experts in the industry for their customer support.
Many hosting companies don't house their own servers or provide their own support. They use business process outsourcing to handle all necessary support tasks, so they can concentrate on building their customer base.
Why Outsourcing is Necessary for Online Companies
Companies, such as those in the hosting industry rely on outsourcing. Using business process outsourcing for telephone support, server monitoring, live chat support and help desk support allows the company to save money, while providing a higher quality product for their customers. Without the help of experts fulfilling these roles, many hosting companies couldn't survive or compete in the industry.
Many other online companies depend on freelance workers and service provides to fulfill necessary roles, as well. Most 100% online based companies use BPO services to keep their overhead as low as possible, which helps to keep the price of their products and services lower, as well. If you run an online company or you're thinking of starting one, consider using business process outsourcing to save money and gain many other benefits.