* The pricing below is higher than most support plan pricing. Please contact us today for a free Custom Quote.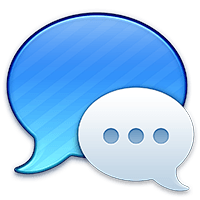 Chat can be used for all levels of support and can run 24/7 or during specific times of the day.  We can provide you with the necessary software and customize it for your individual needs.
We provide a free hosted chat solution that allows you to manage your departments, operators, and chat images/logo.  This allows you to customize the look and feel of your live chat service so it's branded under your company name.
Adding live chat support services is a great way to reduce telephone support and it also increases sales.  Often times, visitors to your site have questions but they don't feel like calling.  Live chat increases pre-sales communication and the likelihood of receiving new signups.
Live Chat Support Pricing:
Our world has changed quite a bit and most of the newer generations don't speak on the phone as much as past generations. With the explosion of the internet and text messaging taking over the communication waves, online chat support has exploded in usage. It's a necessary avenue of providing support, if you want to give your customers the best possible hosting support.
Live chat allows your customers to open a chat window, ask questions, fix things and ask more questions, as necessary. It's often easier to solve issues through online chat and many customers don't want to be stuck on the phone all day long. With live chat, your customers can continue multi-tasking, while waiting for the correct response to their issue.
No More Waiting on Hold for Answers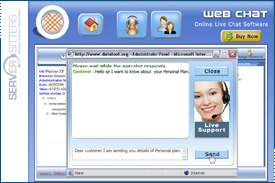 Live chat support comes with many great benefits. One of the most instrumental benefits is the immediate response it provides. Customers can see how many chat requests are in front of them. This is far better than sitting on hold and waiting because they can go back to what they were doing until their time comes.
Often, this support option is much faster and that number of chat requests ahead of your customer will quickly disappear. A live person will log into the chat to help and they will be there until the issue is resolved. There's no worry of dropping the call or getting disconnected.
Top Live Chat Support from Server Sitters
Outsourcing the hosting support of your company saves you both time and money. With live online chat support from Server Sitters, you gain the benefit of an expert team of North American hosting professionals at your disposal. Your customers will always get the best possible support from our highly trained, professional support team.