* The pricing below is higher than most support plan pricing. Please contact us today for a free Custom Quote.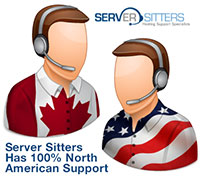 Phone support adds that "human touch" to your support services. Many times the ability to speak directly with someone regarding an issue can mean all the difference in keeping a customer or bringing in new business. Our friendly, 100% North American phone support staff can make that difference for you!
Each outsourced support client receives their own DID or telephone number and a free IVR so your clients are greeted when they call.  The call is then routed to one of our support agents and they provided branded support by answering the phone under your company name.
The Importance of Branded Telephone Support
You need to provide the best possible support for your hosting clients. When they need your help, the support team you choose needs to be there with the right answers. Of course, you want your clients to receive support from your company and not from a third-party company. This helps to build trust between your company and your clients.
Branded phone support gives your clients an easy way to get the help they need, fast. Our team of hosting experts provides phone support perfect for your hosting company. With the help of the experts on our team, you can separate your company from the competition with 24/7 telephone support.
Outsourced Telephone Support Pricing
| Minutes | Base Pricing |
| --- | --- |
| Minutes | $1.49 per minute $1.75 per minute for overage |
| 2000 minutes + | Please call for pricing or request a free quote |
Please contact us to inquire about volume discounts.
Benefits of Outsourced Phone Support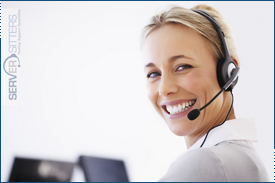 When you trust Server Sitters with your telephone support, you gain many benefits. Not only do you avoid the high cost of creating and staffing an in-house support team, but you also gain access to a team of experts in the hosting industry.
Our team will free up your time, so that you can concentrate on the core of your business. Since our team is based in North America, you don't have to worry about a language barrier and you can be assured each support request will be handled with the utmost care. Server Sitters allows you to save time, money and avoid stress. More importantly, you can concentrate on growing your business, while we provide the best support in the business.
We know you have a choice when it comes to the company you trust with your phone support. When you choose Server Sitters, you gain access to a fully North American staff with years of experience in the hosting industry. Our professional staff is made up of the top hosting experts and they all speak English fluently.