Outsourced Hosting Support
The right customer support separates the okay hosting companies from the great companies. Customers want to become loyal and they don't want to switch from one host to another. A great support team can make all the difference when it comes to keeping a customer happy with their hosting.
How Hosting Companies Set Themselves Apart With Expert Web Hosting Support Solutions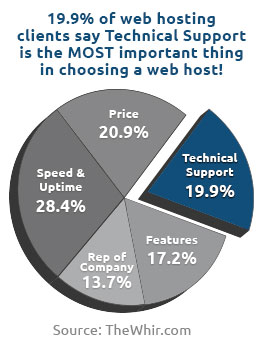 Even with the many similarities, there are a few ways shared hosting companies can set themselves apart from the rest. The easiest way to do this is by providing incredible customer service and technical support. A friendly staff of professional capable of helping your customers when they need a question answered or have a technical issue will build trust and lead to great word of mouth advertising.
By offering 24/7 support, a hosting company won't completely set itself apart from the rest. This has become standard in the industry and most companies offer phone, email and online chat support. However, if your support answers the phone faster, provides the right solution to the issue and does it in a friendly way, your hosting company will set itself ahead of the competition.
Another way a shared hosting company can beat the competition is by offering VPS (virtual private server) hosting and dedicated server hosting. This provides businesses with options to grow when they becomes too large for their shared hosting package. Of course, these options are more expensive and customers expect great support, especially if they're new to VPS or dedicated server hosting.
Unless you want to offer the cheapest hosting in the world and make very little money from your hosting business, you need incredible support. This can become very expensive, if you hire a staff to provide the support for you. Many new companies can't afford to pay a staff for round the clock support. This makes it very difficult to compete with larger companies already offering full support 24/7.
The Customer Support Solution for Outsourced Web Hosting Support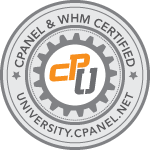 Providing great customer service and support will build trust with your customers and keep them paying you month in and month out. If you want to succeed in the hosting business, you need a cost-effective solution. The cost of hiring your own support team can eat up your entire budget. However, if you outsource the support to a company specializing in technical support for hosting companies, you gain an expert support team without the high price.
Outsourcing is one of the many keys to success in business, especially for smaller business looking to compete in a competitive industry. The expert help you can get without paying a full salary makes it well worth the cost. Here are a few benefits of outsourcing hosting support.
Your customers get 24/7 support from an expert team ready to help them with any problems.
You no longer need to worry about providing support yourself, which frees up your time to do other things.
Outsourcing provides a cost-effective solution to help you grow your business.
Better customer retention comes from great support provided around the clock.
With the right technical support outsourcing company ready to provide you with the best support for your hosting clients, you can use more of your time for marketing and other business tasks. Outsourcing can free up time to help you grow your company to the next level, which means more sales and profits. It also allows your current customers to trust you and they are less likely to move to a different hosting company.