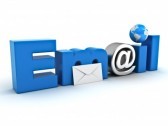 Before we get into how to combine Sendmail and dovecot or why you would even want to do this, it's important to understand what dovecot and Sendmail can do for you. Here's an overview of both.
Sendmail
One of the most used Mail Transport Agents or MTAs, Sendmail is a program used to send email from one machine to another. This isn't a client program used to read email, but a program behind-the-scenes making it very easy to move your mail over different networks. As one of the most popular systems for moving mail, there are numerous tutorials on different setups and uses for Sendmail.
Dovecot
An IMAP server with mbox and Maildir formats, Dovecot is one of the most powerful IMAP servers you will find. In definition, it's an open source IMAP and POP3 email server for use with Linux/UNIX systems. The program is written with security as the primary focus and Dovecot provides a great choice for both small and large installations. It's simple to install and doesn't require any type of special administration.
Both systems are great on their own and when used on the same server together, they provide more benefits and power for the user. The main reason people turn to Dovecot is for the incredible security when used with Linux, while the flexibility is the reason for using Sendmail.
An Overview of Setting Up Sendmail and Dovecot
If you're interested in using both of these programs together, you need to understand what must be set up first. By combining the features of both Sendmail and Dovecot, you will gain better security, along with the flexibility you desire.
The last thing you want to happen is watching your system get hijacked and turn into a way for hackers to send spam email. If this happens and your system is used as a slave relay, you could experience some very nasty consequences. You don't want your IP to become blacklisted, which could result in actual mail getting rejected or your ISP shutting you down completely.
With the combination of Dovecot and Sendmail, you won't have to worry. The SMTP authenticated relay provides a safe connection and the security-focused Dovecot system will help to ensure you don't get hacked.
Tasks to Install Sendmail
Installing Sendmail on your system requires a Sendmail certificate. This must be created first. After creation, you will need to modify the settings do the following:
Accept mail from any host
Require authentication
Use the certificate you created
After these settings have been changed, you need to rebuild the Sendmail configurations file and finish it by restarting the service. Once completed, make sure to test the system.
Tasks to Install Dovecot
Start by renaming the sample certificate files and editing the template file. Once this is complete, you must generate a new self-signed certificate for the server. Now you need to modify two things:
Set Dovecot to use only the proper protocols
Enable the SSL for the new certificates
After you've completed those tasks, you need to start the Dovecot service and make sure it stays all the way through the reboot. If it does, just test the Dovecot setup.
Why Combine the Power of Both Sendmail and Dovecot?
You may be wondering why it's a good idea to use both Sendmail and Dovecot for your email. This is an installation used for those looking for a pop server with the ability to run Sendmail. Usually, the type of person needing this type of installation is one using Red Hat Linux. Since Dovecot works with Sendmail already installed on the server, it makes a perfect pair.
Dovecot is an open source program and Sendmail is very popular. With both running on the same server, you don't have to worry about security or flexibility. You can move your mail over the network as needed with Sendmail and Dovecot will provide added security benefits to protect your company from hackers trying to use your system to send spam emails.
The benefits of using both are numerous in the areas of security and flexibility. Of course, you may not have the time or knowledge to complete the installation on your own. However, if this is the type of system you need, the right technical team can take care of the rest for you.