Server Sitters has been in the business of outsourced technical support, server monitoring, and server management for over 15 years! We focus heavily on cPanel Server Management and we're a fully managed 24/7/365 server management company. We also provide Tier 3 end user support for all servers that we manage which sets us apart from the competition! Please contact our team today if you're interested in a customized server management solution.
Features
Monitoring
$20/mo.
Lite Management
$75/mo.
Full Management
$125/mo.

24×7 Server Monitoring with Human Response

Our technicians will respond to server or service failure within 15 minutes.

Server Security Hardening & Optimization

We lock down all services and optimize software for performance including Apache/Nginx/Litespeed, PHP, and MySQL

Performance Monitoring & Log Analysis

In addition to monitoring server and service update, we also monitor server performance and analyze logs to diagnose poor performance.

Proactive Security Updates/Patching

We update Operating System, Control Panel, Web Server, and Database software.

Firewall installation and management

We install, configure, and maintain CSF and LFD.

Backup configuration

We configure and maintain server backups.

3rd Party Software installation by request

We install software and modules at your request

License and Installation Included

License and Installation Available ($12/mo.)

Periodic Security audits

We check for common exploits and rootkits.

Monthly
Weekly

Additional Admin Hours

Per month for software installation and other requests.

2
4

Level 3 End-User Ticket Support

If we provide your Level 1/2 Support, we will also cover Level 3 ticket escalations

Buy
Buy
Buy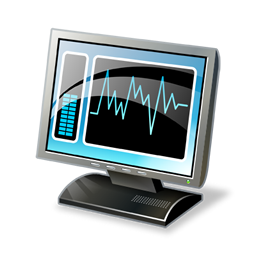 Our Server Management service allows us to keep a close eye on your hosting servers. We can minimize downtime and identify areas of need quickly and correct them efficiently. If you have a Tier 1 Support package with us, the cost is only $20 per month per server!
We have a robust cluster of servers that utilize a customized Nagios monitoring application from various geographical locations. This service allows us to monitor servers, services and any other web based device.
Our highly trained technicians monitor the system for alerts 24×7, 365 days a year to ensure a rapid response to service related issues. If a service is down we will action the alerts to restore access and if the entire server or device is offline we will contact your Data Center to request a reboot on your behalf.
Why is Professional Server Monitoring Important?
Monitoring your servers on your own is expensive and time consuming. It requires a dedicated staff of experts, which will eat up your budget quickly. It's almost impossible to compete in the hosting industry without professional server monitoring and the budget to support it.
However, outsourcing this important task to a company, such as Server Sitters, will not only save you tons of cash, but will also save you time. The peace of mind you receive from our expert technicians will free your time and your mind to handle other important tasks, such as growing your business.
The benefits of server monitoring from Server Sitters are numerous. You won't have to worry about customers getting frustrated with downtime or other technical issues because we keep these to an absolute minimum. Our team of experts will make sure every hosting account you handle receives the most uptime possible.
Benefits of Server Monitoring from Server Sitters
We provide you with more than just freed up time and a smaller cost compared to monitoring your servers on your own. With our professional server monitoring support, you gain access to a team of experts in the hosting industry. You can check in from anywhere in the world and you gain an extra set of hands to deal with upgrades and maintenance.
Our team of experts will give you a competitive advantage, which allows you to build your hosting company to the next level. The affordable prices we offer won't strain your budget and you will always get the highest quality of server monitoring when you choose Server Sitters.