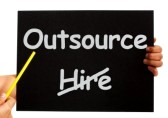 Running a hosting business or any type of business requiring support can become very expensive fast. With call center outsourcing, you won't need to hire and pay a full staff of representatives to answer the phones. It's important to provide quality service and support for your customers, but you can't go broke in the process.
What is Call Center Outsourcing?
Outsourcing is a practice used by many businesses today, which includes hiring an independent contractor or another company to provide a necessary service. This could include hiring a content writer, a web designer or a call center. When you outsource your over-the-phone support to a third-party, it's known as call center outsourcing.
Why Outsource Phone Support?
Unless you can afford to shell out millions of dollars every year, you should outsource your phone support to a call center. This will save you both time and money because you won't need to hire a staff to handle your phone support.
Hosting companies need to provide 24/7 support to remain competitive. Without support around the clock, you will lose customers and money. Instead of spending money on salaries for call center representatives, you can outsource it to a company specializing in support. With trained professionals ready to handle all your call support, you can concentrate on building your company.
Running a hosting company with your own support team, not only requires extra employees, but also a larger building. It all adds up and you will need to expand your support team as your company grows. The expenses will keep piling up and it can become overwhelming.
The other option isn't much help either. Without the necessary staff, your support answer times will go up, which will cause a huge issue with the quality of your support and service. If you want to continue to grow your company, you need a great reputation. The hosting industry is highly competitive and the right support team can make a huge difference in your ability to compete.
Choosing the Right Company for Your Phone Support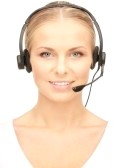 A company with great phone support is a good start, but it's not enough if you want to compete in the hosting industry. You need more than just any support team. In this very competitive industry, you need a team of hosting experts capable of handling your hosting support. Without the right support team, your business will struggle to succeed.
At Server Sitters, we provide the best web hosting support possible. We are the leader in outsourced hosting support in North America with excellent technical support over the phone and through our help desk. Everything we do is branded with your company information, so the support matches your brand. If you want the best, Server Sitters is your only choice.
Things to Consider When Looking at Call Center Support
It starts with your overall needs and budget. Before you contact Server Sitters or any other call center for your phone support, make sure you know what you need and how much you can afford. Consider what you want to acquire with call center outsourcing and how important it is to the success of your business.
Figure out the needs of your company and how much support you will need today, along with your expected growth. It's always a good idea to compare a few companies before deciding, but the price shouldn't be the only deciding factor. You must also look at the expertise of the company, the resources they provide and the benefits you will receive from one call center to another.
The right call center for your support will make all the difference. Make sure you evaluate each company you're considering before signing a contract or handing over your cash.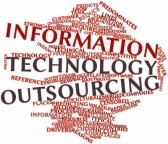 Monitoring the Call Center Service
When you decide to use call center outsourcing for your phone support, it's important to monitor the service you've hired. Ensure they are handling calls in a professional and efficient way. Remember, the call center you outsource your phone support to is a representation of you. They are dealing with your customers and you need to make sure this is handled properly.
If you want to make sure you get the best from the phone support option advertised on your hosting company's website, choose Server Sitters for your call center outsourcing. We will take away the headache of providing excellent support whenever your customer need. Our team of highly skilled hosting experts will take care of everything and brand it to match your company perfectly.