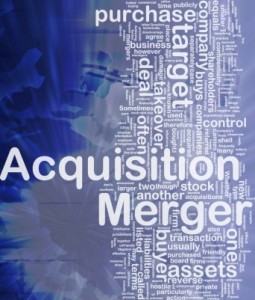 Do you have a web hosting company for sale?
Server Sitters is an expert in the field of hosting support. We handle support for small to large hosting companies, providing 24/7/365 technical support for their customers. Our team is comprised of some of the top experts in the industry. Support options include telephone, email, and live chat. Our company has grown quickly over the past few years and become one of the industry leaders.
Along with offering the best support in the business, we have provided services to many hosting companies during the merger and acquisition process. Our proven strategy of development allows for company growth and easy migrations of other hosting companies into various infrastructures.
Are you Ready to Sell Your Hosting Company?
When it's time to sell your hosting company, you need to look to an industry expert. We understand your customers are important to you and we know how to make sure they receive the best hosting and support possible after the sale. We can work with you to identify the perfect buyer based on the technologies you use.  Server Sitters provides outsourced web hosting support to some of the industry's leading web hosts and several of them are actively pursuing acquisitions.  Our plan is simple, we match them with acquisitions so they can grow and in return our support footprint continues to increase as we help our clients build their businesses.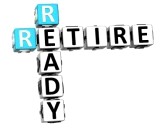 Our award winning support team and relationship with the best web hosts in the industry provides an avenue for you to be selective about which host will provide a great home for your clients. Full migration and support services are provided with very little, if any, downtime. We understand that every acquisition is unique and requires attention to detail. The professionals on our team work hard to make sure the business you've built is seamlessly transitioned to a hosting provider that we support.
If running your hosting company has become too much or you're ready to leave the industry for any other reason, we can help. It can be very stressful for just one person or even a small team. At Server Sitters, we provide a way out when you're ready to sell. Maybe you don't have the resources to provide excellent support or you're just not happy with the income your company provides. No matter your reason, if you have a web hosting company for sale, contact our professional team today and find out how we can help.
Matching you with the Perfect Buyer
Our clients are ready to make an offer for your hosting company if you're ready to sell your web hosting company. With our growth over the past few years, we're capable of matching you with an excellent home for all of your clients. The web hosting acquisition process will move quickly and provide a smooth transition for your clients.
Selling your hosting company may not be easy, but if you're serious about letting the company go, we're ready to help you exit the industry without letting your clients down. Our proven team of professionals will match you with the perfect buyer so you receive a competitive offer.  After the acquisition process the purchasing host will guarantee that support is managed thru Server Sitters and our award-winning support team will make sure your clients receive the best customer service possible.
Experience in the Hosting Industry Matters
You could sell your company to a smaller hosting company without the resources or the support of Server Sitters. However, if you sell to a small hosting company, your clients might receive poor quality service, experience large amounts of downtime and wonder what happened to the quality of service you were providing them.
With our web hosting company mergers and acquisitions team, you don't need to worry. We provide a great place for your customers and understand the importance of excellent support. Our hosting partners are the best in the industry and they're backed by award-winning technical support. They provide fast load times, a 99.999% uptime average and all the tools your clients are used to using with you.
You can rest easy knowing your hard work won't be wasted. Our team will treat each of your clients like our very own.
There's no reason to feel guilty or as if you let your clients down when you exit the hosting industry. Maybe it's just time for a change and you need to move on or venture into another opportunity. The team at Server Sitters understands and we give you a viable option to exit the industry without hanging your clients out to dry.
Please contact us if you're ready to sell your hosting company:
Telephone: 540-737-3575
Email: paul AT serversitters.com