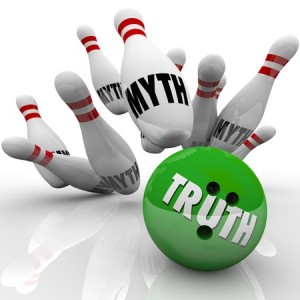 With about 50,000 companies selling website hosting and nearly 10,000 of those companies found in North America, the hosting industry is super competitive. The majority of the hosting companies found in the world are small to medium in size with just a few major players, however.
With cloud hosting becoming a viable option, smaller hosting companies now have to find new ways to compete with AWS, Google and other huge companies. Cloud hosting is by far the fastest growing industry segment with expectations of reaching $95 billion within the next few years. It's a competitive market and one many small and medium sized hosting companies will need to become a part of to stay competitive.
If you want to remain competitive within the hosting industry, you need a good marketing strategy. Here are a few myths to understand about marketing within the hosting industry as you set up your new plan.
Small Companies Can't Afford to Market Much
Maybe you've made the excuse that your small size doesn't allow you to do much marketing, so you don't need a marketing strategy. However, marketing has to be viewed as an investment in your business. Even on a small budget, you need to know how to spend your marketing dollars to get the best return on investment.
The hosting industry is full of huge price cuts, unlimited plans and many other discounts making is very competitive on price. If you cut your marketing efforts, it will only make it harder. However, you don't have to have a marketing budget that breaks the bank. You can invest in online marketing with a smart strategy to get the most out of every dollar you spend.
Some of the best ways to invest in online marketing for small hosting companies include:
Content – Hiring a writer to provide regular blog posts will go a long way to building your long term marketing strategy.
Social Media – Facebook, Pinterest, Twitter and other social media sites allow for very targeted advertisement for a small price. You even get to set the budget.
Email – Email marketing is still one of the most powerful ways to market and it's very cheap.
Forums – Using forums for marketing is very cheap or can even be free, depending on your strategy.
There are several other free and cheap ways to build your customer base now and for the future with online marketing.
Content Marketing is More than I can Afford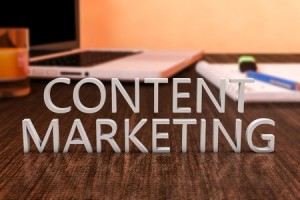 Another huge myth for small hosting companies is that they can't afford content marketing specifically. You may not be a good writer, so you need to hire a writer to handle your blogging. This is an investment you simply need and cannot afford to skip.
About 90% of small businesses blogging multiple times per week have acquired a customer through their blog, according to HubSpot. Even though 65% of companies say content marketing is too expensive, 61% of consumers say a company delivering custom content makes them feel more trustworthy of the company, according to Econsultancy.
It's also important to understand the long term gains from a blog post. If you hire a writer to provide a 500-word blog post (the longer, the better) and it costs you $40, that blog post may bring you 1, 2, 5, 10 or more customers over the next five years. Usually, just one customer will cover the cost of the blog post and more, but it's still out there.
Compare this to spending the same $40 on PPC ads, banner ads or another type of marketing and you get more long term gain out of content than most other marketing methods. As soon as your ad run is over with one of the other methods you have to replenish the budget to continue it. With a blog post, once it's live on your blog, it has the ability to bring traffic to your site today, tomorrow and ten years from now.
My Competitors Don't have a Strategy, I don't Need one, Either
You may think that your competition doesn't have a marketing strategy, but they probably do. If they don't, they may not be your competition for much longer. Regardless, successful businesses don't follow their competition to only do the minimum. They follow competitors to always go above and beyond.
My Company is Too Specialized to Need a Marketing Plan
Even if you are a highly specialized company and your core customers know how to find you, marketing is still important. You are not the only one providing what you provide. Staying alive in the very price-sensitive hosting market means you need to be marketing.
Specialized companies may not need to spend as much on marketing, but you still need a plan in place. Understanding where every marketing dollar will be spent and tracking the return it provides will help you beat your competition in any market.
Social Media Isn't Going to Bring Me Customers
This is simply false and a horrible way to think with any online business. Followers and fans on social media matter, as they will lead to more purchases. Social media allows you to connect with your target market, build a community of buyers and provide customer service, all in one place.
When you're proactive with your use of social media, you have the ability to build a customer base without spending a ton of cash on marketing. It's also a great outlet for your content and provides an excellent way to connect with current customers and potential customers.
Your small hosting company needs a marketing strategy. Don't let these five myths trip you up. Get your plan together and keep track of how well your marketing methods work so that you can get the largest return on every dollar you invest.