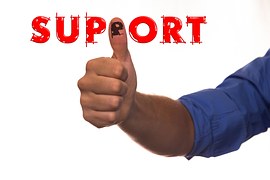 When you're interested in outsourcing your technical support, you need to find the right 24/7/365 hosting support. There are several factors to look at. Here are eight of the most important tips to ensure you get the best outsourced hosting support possible.
Experience
Anybody can set up a company and claim they offer outsourced hosting support. However, the best companies will provide experts with plenty of experience. Often, you can find out how long the company has been in business and how much experience their experts have from the about page. This will certainly help you make the right decision.
Certifications
Some service providers will give you experts with certain certifications. Look for certifications in Information Security Management System and other types of certifications from your hosting support company. You may have to ask them what type of certifications their workers have, as it may not be publicized on their website.
More than One Support Tier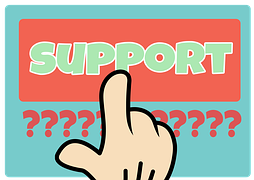 A company offering just one type of support tier simply won't cut it. Technical support isn't a one-size-fits-all thing. You really need to be able to get three levels of support, along with full customization.
Plenty of Hosting Knowledge
Along with the experience, your support team needs to provide plenty of knowledge about the industry. You may have to test them and ask a few technical questions to find out how good they are with their knowledge.
Fast Response Times
It's important to use an outsourced hosting support company with fast response times. If your customers have to wait, they may get very irritated. Make sure the company you choose provides you with the fastest response times possible.
Resolution Times
Fast resolution times are great, but this is an area where you don't want to be too picky. A company providing slower resolution times may show you that they take the time to really make sure the customer is happy. Don't just look for the fastest resolution times out there.
Multiple Communication Channels
The best outsourced hosting support teams will offer chat, email (or ticket system) and live phone support. You need all three to really offer the options your customers deserve. Some of your customers may prefer to chat online, while others may want to actually call. When it's not a pressing issue, it's nice to be able to submit a ticket or an email, too.
Full 24/7/365 Technical Support
You simply cannot compete in the hosting industry without full 24/7/265 support. This is a must and you need it to come from the best experts you can find. The better the outsourced hosting support you find, the happier your customers are going to be. Make sure they provide support every day of the year and every hour of the day.
There are several things to look for when you need to outsource your hosting support. Make sure you use all eight of these tips to ensure you find the best company to handle your technical support.