It can be frustrating when you need to get help from a customer service agent. You may end up on hold for what seems like forever or you may not get the answers you need. In some cases, you get bounced around from one department to the next just to find the right person to talk to.
Customer service has been around for hundreds years and has evolved quite a bit. With the invention of new technology, it has taken a new form throughout the years. Here's a quick look at where customer service started and where it may be headed.
Before the Telephone
Before the telephone was invented, customer service was mainly handled in person. Whether it was a doctor making a house call or a store owner helping you make a buying decision, most customer service was done on a face-to-face basis.
The Telephone (1876)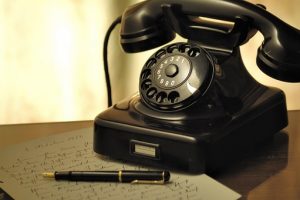 In 1876, the telephone was invented and started changing the way businesses handled customer service. Now, customers don't have to travel long distances to get help or arrange repairs. Instead, they can call the company and set everything up over the phone.
Telephone Switchboard (1894)
In 1894, customer service took another leap forward with the invention of the switchboard. You could call stores and businesses directly across the entire country through a simple connection. This made it much easier to get help and ask questions without leaving the home.
The Call Center (1960s)
It took over 60 years from the switchboard to the call center, but this was one of the biggest leaps forward in customer service in the 1900s. New technology makes it easier to set up and create a call center to provide support and service for customers.
Touch-Tone Dialing (1962)
The first look at early computers was seen with touch-tone dialing. This made the phone more efficient and easier for the masses to use.
Toll-Free Number (1967)
Another big leap forward in customer service happened with the new 1-800 toll-free numbers. This made it possible for customer to call from anywhere without having to pay long distance rates.
IVR (Late 1970s)
It was early for the IVR to take center stage, but by the 1980s, it was a normal part of customer service. It allowed for spoken messages to greet customers and walk them through phone trees.
Call Center Outsourcing (1989)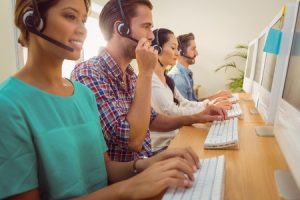 The first outsourcing of customer service to call centers was seen in the late 1980s. This allowed businesses to outsource customer service instead of handle it in-house. It became standard to outsource these services to India and other countries.
The Internet (1991)
Another huge leap forward for customer service came with the introduction of the internet. However, it wasn't utilized much for customer service until a few years later.
Live Chat and Email Support (1996)
The internet paved the way for live chat and email support, which is commonplace today. It was started back in 1996 and consumers no longer needed to use a telephone to contact companies.
Customer Service Software (2000s)
One of the first leaps forward for customer service in the 2000s was the introduction of customer support software. This became a big deal for companies as they eventually started o use modern CRM systems.
Social Media (2008)
Originally created for dating and keeping in touch with family, social media has become a viable way to provide support. It wasn't used by businesses right away, but it has become a huge support channel over the past few years.
Remote Desktop Support (2000s)
Another leap forward came with remote desktop support. Allowing an agent to co-browse makes it easy for certain issues to be fixed without much time or effort.
The Future of Customer Service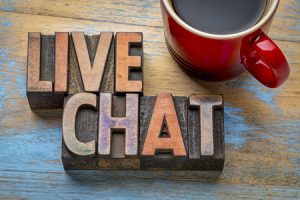 Some of the trends expected for 2017 and the coming years when it comes to customer service and support include:
Self-service options – Knowledgebase, FAQs and other ways to allow customers to find the information they need are starting to become very popular.
Social Media is Standard – Social media service and support is becoming more of a need than a luxury.
Live Chat Dumping Bots – Many people can recognize a bot these days and don't like them. The future of customer service will see more live chat and fewer bots.
Text Message Support – The next big thing will be getting support through text messages or mobile messaging apps.
Artificial Intelligence – AI will change the way businesses interact with consumers, although, it may not be for the best for the customer.
Customer service is always changing and it's important to keep up. The days of face-to-face service are pretty much dead and phone service is becoming less and less preferred by consumers. Sticking with the trends will help your company reach your audience in the way they prefer.