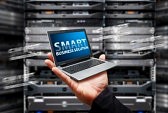 A data center plays a number of roles and one of them is to make sure the servers can perform at the highest possible level. The right server monitoring can male all the difference. If you run a hosting company or you have servers you need monitored, you need an expert.
Trusting Remote Server Monitoring
When you trust your server monitoring to an expert, you will probably need to use remote server monitoring. This means you will allow somebody else to access your system from another location to ensure everything is running properly. With the right remote monitoring for your servers, you can avoid outages and keep your network performing at the absolute best level.
Benefits of Remote Server Monitoring
Often, server monitoring can be added to your outsourced hosting support package if you run a hosting company. When you add server monitoring, you are trusting the same team to provide both support and monitoring for your customers. This comes along with many benefits including:
Less Expensive – When you use a remote server monitoring company, you won't have to buy unnecessary software licenses or make unnecessary hardware purchases.
Provides Easier Maintenance – With the ability for a remote company to deploy all updates from one location, maintenance becomes much easier.
Quick Setup – Remote server monitoring and outsourced hosting support can both be set up rather quickly.

And More!
There are many other benefits to using a remote server monitoring company, especially if they can provide you with hosting support, too. A highly experienced team providing your monitor can allow you to stick to the 99.99% uptime guarantee you give your hosting customers.
Keeping a Close Eye on Your Servers
Whether you have one server or 100 servers, keeping a close eye on them is very important. If a server goes down, you need a backup plan to keep your customers from losing their websites and data. With the right server monitoring, the backup plan can be deployed without any interruption and technicians can quickly get to work on fixing the issue.
Trying to provide the necessary server monitoring on your own may become very expensive, very fast. The cost of technicians, software and other necessary tools may add up and kill your budget quickly.
Hiring an expert company to handle your server monitoring may cost as little as $20 per server, per month. This is a very small fee for the peace of mind that comes with knowing your servers will always be under a close eye.
Saving You Time and Money
The right server monitoring provides the added benefit of saving you time and money. When you put this task in the hands of an expert with the ability to monitor your servers remotely, you free up your time. You won't have to keep an eye on the server and you won't have to worry about downtime because you needed a break.
If you have full time technicians, you can free their time up to handle other important tasks. The time-saving benefit of using a server monitoring company is quite amazing, but it's not the only benefit. You can also save plenty of cash.
Imagine what it will cost to provide the staff and tools necessary to monitor just 10 servers. If you run a small hosting company, you may not be able to offer a 99.99% uptime guarantee or 24/7 support because of the cost. However, when you use the combination of outsourced hosting support and remote server monitoring, you can offer both without the high overhead.
Keeping your servers running smoothly and avoiding outages is vital to your business. You want to make sure you do everything possible to keep everything running at peak performance.
When you outsource the task of server monitoring, you can choose an expert company with a good reputation. This allows you to provide the best possible technicians to handle your servers without paying an incredibly high salary to each one. You can leverage expert monitoring services without paying expert costs.
If you need to have somebody watching over your servers, it's time to consider a top remote server monitoring company. Make sure they provide experts with a professional and friendly attitude to help you with all your server monitoring needs.