Starting and running a web hosting company means you have some very difficult decisions to make. You have a budget to stick to, but you also need to provide 24/7 support for your customers. If you don't, you might as well fold up now as the competition will crush you.
Great 24/7 support is the only way to compete in the hosting industry. If you don't provide great support, you won't survive very long. For small to medium-sized companies, and even some larger hosting companies outsourcing your technical support to the right provider makes a huge difference.
With the right support provider, you will not only have 24/7 hosting support, but you will also get all the necessary options, along with a great support team. Your customers deserve the best, so you need to choose the right support provider for your specific needs.
Choosing your Provider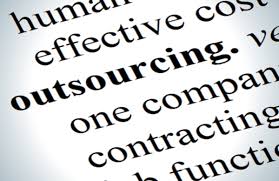 The process of choosing your support providers matters. They need to have the right experience and equipment to provide you with what you need. Maybe you don't just need technical customer support, but you also need server management. If this is the case, you need a provider capable of taking care of both of these tasks.
Along with the right technical equipment, your support provider needs to provide a skilled and experienced team. Make sure they can also speak English well, as this can be a big issue. Having a language barrier when a technical support provider is trying to help an irritated customer is a great way to lose customer fast.
Benefits of a Great Support Provider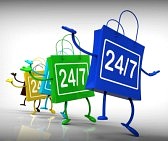 When you choose the right support provider, you gain many excellent benefits. You will end up with plenty of advantages over trying to provide support in-house or hiring the wrong support provider for your needs. Some of the key benefits include:
24/7/365 availability – With outsourced hosting support, you gain access to a team around the clock ready to help your customers.
Multiple Support Options – You will have the option to provide live chat, phone, email and ticket system support with the right provider.
Lower Cost – Compared to providing the same in-house level of support, the cost is significantly lower.
Faster Response Times – Customers want help and they want it as fast as possible. With the right hosting support provider, you'll give them faster answers.
Less to Worry About – When you outsource your support to a trusted provider, you no longer have to worry about it. This frees you up to build your business.
The right hosting support provider will give you many advantages. You won't have to worry nearly as much and your customers will be far happier.
The industry trend shows many companies outsourcing hosting support, including larger companies. This allows hosting businesses to worry about just renting or selling server space since they don't have to run a support team anymore. If you're looking for outsourced hosting support, make sure you take the time to choose the right support provider.