The hosting industry is ruthlessly competitive. It seems as though 100 new companies open their doors every month. With so much competition and a global marketplace, it's important to understand what you really need to set yourself apart.
24/7/365 support isn't negotiable if you want to achieve success in the hosting industry. You must provide full support, around-the-clock in every time zone you have customers in. This means, you have to have support available every minute of every day. Here are a few reasons you need 24/7/365 hosting support for your customers.
Necessary to Compete
If you even think you can compete in the hosting industry without 24/7 support, you have another thing coming. Those arrogant or ignorant enough to try will quickly realize how important it is to offer support around-the-clock. Customers in the hosting industry demand support on their time, not yours. Without full, around-the-clock support, you simply cannot compete with other hosting companies.
Saves your Customers Money
If you only offered support from 9am to 5pm or even if you extended the support until 9pm, there is a large chunk of every day not covered. This means, if your customer has an issue with their website outside of your support hours, they will have to wait. This may cost them money because visitors won't wait for the issue to be resolved. Instead, they will move onto a competing company and the potential customer is now lost.
Allows Expansion into New Markets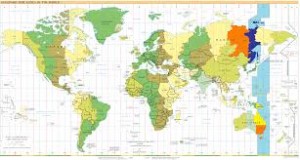 Maybe you've struggled to keep or even gain customers in different time zones because you only offer support during specific hours in your time zone. Those same hours may not match up well with other time zones. When you offer 24/7/365 hosting support, you have every time zone covered across the globe. You can take on clients anywhere in the world and always offer support for them.
There are several reasons you need to offer 24/7/365 hosting support. You may be wondering how you can do this without hiring a staff of experts to work around-the-clock.
Outsourcing your Hosting Support
One of the best ways a smaller hosting company can compete with larger companies is by using outsourced hosting support. This type of support allows you to outsource the tasks to experts willing to provide around-the-clock support. You set up an account with a top hosting support company, they brand the support to match your company and take care of all your support needs.
Whether you prefer phone, email, ticket system or live chat, they will offer you packages with multiple options. Outsourcing your hosting support not only allows you to offer 24/7/365 support, but it also allows you to do so without spending a fortune. You don't have to hire anybody, provide a place for them to work or handle any of the support. Instead, your time is free to work on growing your business in any time zone across the globe.
If you want to compete in the hosting industry, 24/7/365 support is mandatory. You can outsource your support to the experts at Server Sitters and everything will be taken care of in the most professional way possible.