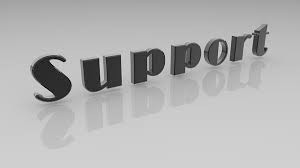 The web hosting industry is a highly competitive industry. Any advantage a company can gain makes a huge difference. Since most companies have the ability to offer a competitive price, it's important to find other competitive advantages.
One of the biggest advantages any hosting company can gain is through the hosting support they offer. Excellent hosting support is vital to client retention in the hosting industry. Without it, customers may not have a reason to stay when their contract expires or their package is up for renewal.
Retention is Better than Finding New Customers
With any business there is a cost per new customer acquisition. However, the cost to retain a customer is often much lower. When you have to find new customers, you have to spend time and money marketing and selling them on a new hosting package.
Once you gain a new customer, retaining them costs less and it won't take nearly as much time as trying to find a new customer. It's always better to retain current hosting clients than trying to find new customers.
Technical Support Helps with Retention
If you want to retain your current customers, you need to offer excellent, around-the-clock technical support. With the right hosting support services, you gain the ability to easily retain your customers for many years. A multi-tiered support system is considered industry standard and allows for queries to be made in a variety of different ways.
Offering excellent hosting support may seem difficult and expensive. If you set up your own support center, staff it with experts and provide full support 24/7/365 it will become very expensive. However, you can use outsource hosting support for a monthly cost much lower than creating your own support team for hosting clients.
With outsourced hosting support, you get the best of both worlds. You get the full technical support you need to help retain customers, while paying far less than putting together your own support team and facility. Even a small hosting company will be able to better compete with the help of outsourced hosting support.
Retaining clients is vital to your business. In the hosting industry, one of the best ways to create better customer retention is by offering excellent hosting support. Other companies may offer lower prices, but your clients will stay with you if they know the support is fast, knowledgeable and friendly. This simple interaction with clients goes a long way when it comes to their loyalty.
Outsourcing your Hosting Support and Growing Your Company
Many smaller hosting companies never have the chance to really grow because they are too busy providing support. Maybe they don't offer 24/7 support, which already puts them at a disadvantage, or they simply don't have the money to hire experts to provide support.
Outsourcing the technical support for your hosting company provides the opportunity to grow. You gain the ability to concentrate on finding new customers, while the support team you hire keeps current customers satisfied.
If you're looking for a competitive advantage and a way to boost customer retention, outsourcing your hosting support to industry experts is a great choice. This will allow you to get the most out of your support and grow your company to the next level.