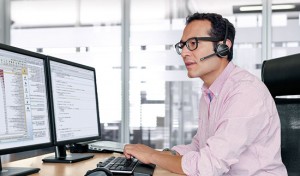 Achieving success in the hosting industry isn't always easy, especially if all you offer is shared hosting. Since the shared hosting sector of the industry is massive, you must separate yourself with amazing customer service and support. With the right 24/7 outsourced hosting support, you might be able to compete with the bigger companies.
Why do you Need to Outsource your Hosting Support?
When you try to handle the cost of hosting support yourself, it can become very overwhelming. Finding the right staff, paying for experts and making sure you're covered around the clock isn't an easy thing. If your support isn't great, you're company won't last very long in this industry.
Outsourcing your hosting support to one of the top companies gives you access to hosting industry experts at a fraction of the cost of hiring them yourself. This means you can provide the best possible support without putting together your own staff and spending a fortune in salaries.
Why Does Your Support Need to Be 24/7?
We no longer live in a 9-to-5 world. Many people work from home and run their business at odd hours. In addition, the internet is open 24 hours a day, seven days a week, 365 days a year. If you don't provide 24/7 support, you won't be able to compete in the shared hosting industry.
Too many other companies already provide 24/7 hosting support, so you must match them. If you don't provide this type of support, why would a potential customer choose you over your competition that does provide it?
Outsourced Hosting Support Evens the Playing Field
Outsourcing your hosting support to an expert will allow you to even the playing field with most of your competition. With some of your competition, this will put you a step above them because they still provide less than adequate support during business hours only.
Trusting an expert with something so incredibly vital to your business should be a no-brainer. This isn't a difficult decision if you want to grow your shared hosting company to the next level.
A Few More Tips for Shared Hosting Success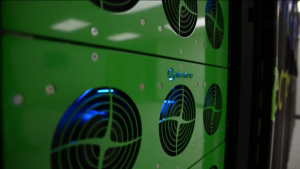 In the hosting industry your success very much depends on the support and service you provide. However, there are many other ways you can make your company more competitive. Here are a few more tips you can use to increase your chances of success in the shared hosting industry.
Give Everybody a Fair Share
If you don't allow everybody on you servers the necessary resources, you may lose accounts quickly. It's important to make sure the amount of disk space and bandwidth used is fair, especially if you offer unlimited packages. Make sure your hosting clients get more than what they pay for and they will stick around for many years to come.
Create an Amazing Monitoring System
Monitoring your network is incredibly important. If your servers go down, you could be in big trouble. However, if you have the right monitoring system in place, you won't have anything to worry about.
Market Something Unique
Most shared hosting companies are very much the same. They offer a very similar package, at a very similar price. Other than outsourcing your hosting support to experts, you need to find something unique you can market. For example, marketing WordPress hosting instead of just shared hosting will allow you to create a specialty for your company.
Build a Community
Creating a hosting community will allow you to draw in more referrals and more business. This is just good for any online business, but especially for shared hosting companies because of the competition. Establish a mailing list, build your community on social media and even create a forum for discussion can help you engage your users and make them loyal customers.
Finding success in the shared hosting business may not be easy. It's an uphill battle, especially if you're starting fresh. You need to find a competitive advantage and a lower price really won't cut it. By using these shared hosting business tips and finding the best possible outsourced hosting support, you will be able to give your business a better chance at success.