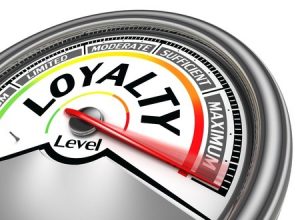 It's far less expensive and easier to keep a customer than it is to find a new one. Loyal customers are very important in the web hosting industry. Even just a 5% increase in loyal customers can lead to more than 85% more profits. Here are a few stats to consider:
An existing customer is twice as likely to try a new product and will spend 30% more than a new customer (The Nielsen Survey)
More than 60% of millennials stated brand engagement is more likely to make them loyal customers (USC Dornsife)
The cost of landing a new customer at the same amount of profit as a loyal customer is about 16x more (SocialAnnex)
More than 60% of customers don't think brands they are loyal to do enough to reward them (ClickFox)
With these stats in mind, you can easily see why loyal customers should be thanked and thanked properly. A simple "Thank You" helps, but it's not nearly enough. You need to show you appreciate your loyal customers. Here are a few of the best ways to reward customers showing you loyalty.
Use a Loyalty Program
Probably one of the easiest ways to provide regular rewards for customers is with a loyalty program. You can make it simple and offer coupons, free items, discounts or small gifts for loyal customers. It can be advertised as a premium membership for your customers and can give them a sense that you care about them.
Free Upgrades
Sometimes, the best way to show you care is to offer a free upgrade, especially in the hosting industry. Customers like to see that you're working on creating better services and products. When you give them a free upgrade, even if it's only for a few months, they will appreciate it. This can be done at random or can be offered to your most loyal customers.
Specials for Holidays and Birthdays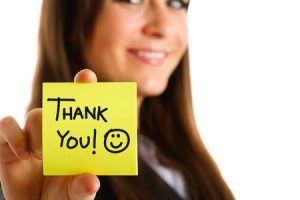 Offering special discounts to loyal customers only around the holidays is a great way to reward them. You can do the same thing with birthdays. Instead of sending out just a generic happy birthday, offer something of value, whether it's free or a discount.
Personalize Emails
Sometimes, all you need to do is personalize the emails you are sending to customers. If you want to make this really special, send an email with a gift card or something of value as a thank you and make it personal, not automatic.
Provide Value Through Content
If you use a blog, newsletter or social media to interact with customers, provide plenty of value. When content is helpful, educational or entertaining, they are likely to feel more loyalty towards your brand than before.
Random Acts of Kindness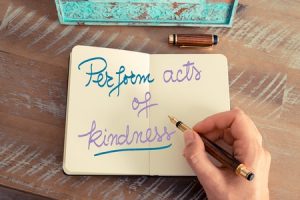 By putting random acts of kindness into motion, you can show appreciation for customers with a handwritten note or by helping in a time of need. Some companies have made this a huge part of what they do by offering products or services when someone is going through a difficult time and they hear about it.
Share Their Success Stories
With customers using your web hosting for business websites, you have the ability to share client success stories in a unique way. Don't do this in the cookie-cutter testimonial way, but in a more powerful way. Create a full blog post and share it everywhere to help your customer's business, but also to show what can be done with your products.
There are several great ways you can show loyal customers you care. These are just a few of the unique ways to reward those staying loyal to you and your brand.