If you've dreamed of starting a web hosting company, it's important to understand the best way to go about it. There are many things you will need and multiple ways to go about getting them. Below you find a simple overview about how you can start your own web hosting company.
Gain an Understanding of Web Hosting
Before you just jump in and start spending money, you should gain a deep understanding of what web hosting is and how a web hosting company works. The basic understanding is that a hosting company provides the server space to store website files, which are accessed when somebody goes to the domain name of the website.
You will want to know more about the industry, however. It's important to understand your competition, what they offer and what you will need to offer to find a competitive advantage.
Choose the Type of Business You Prefer
There are three basic ways to start your web hosting company:
Become a Reseller
Buy, store and maintain your own servers
Use a data center for your servers
Becoming a reseller is the cheapest route, but also leaves less room for profits. When you buy, store and maintain your own servers, you won't be able to offer the same service as your competition without spending quite a bit of cash. Using a data center with dedicated server isn't as expensive as managing them yourself, but it's not nearly as cheap as becoming a reseller.
For most businesses, the option to use dedicated servers and have an expert company manage and monitor the servers will fit best. This option makes it very easy to scale your business and compete with other hosting companies.
Cover all the Legal Bases
Just as with any business, you will need to cover the legal bases of your business. This includes creating a Terms of Service Statement, an Acceptable Usage Policy and other documents. HostLegal.net is a good resource for contacts and these types of documents.
It's a good idea to contact a lawyer, as well. They will be able to help you set up your business without missing any of the legal aspects.
Offer Amazing Support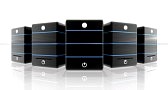 As a new hosting company, you will need to offer the best possible support around the clock. All the best hosting companies offer 24/7/365 technical support through chat, phone and email or a ticket system. This is vital to your success.
The problem with offering great support is the cost. If you did this on your own, you will have to pay a full-time staff of hosting support experts around the clock. This can add up in a hurry.
However, you can offer the most amazing support without spending nearly as much cash. With the right outsourced hosting support, you will be able to offer high quality support at a fraction of the cost. If you're planning to start your own web hosting company, outsourced hosting support is a necessity.
Marketing Your New Company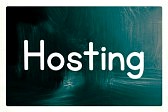 Once you have the servers in place, the right server monitoring and you have chosen the right outsourced hosting support, you will need to market. Your company is worthless without customers paying you for hosting packages.
You will struggle to win on price, but you can offer advantages with load speeds, support and other options. You can specialize your hosting to fit specifically with WordPress or another popular platform, as well.
When it comes to marketing, Google AdWords, Facebook, Bing and Yahoo all provide great options. You only pay when somebody clicks on your website and you can choose very cost-effective keywords to help you gain new customers.
Another great option for the long-term marketing of your company is creating a blog. Your blog will need regular content, which you can outsource to a skilled writer. This will allow you to target many keywords within your industry and bring in new customers without the high cost of pay per click advertising.
Customer Retention
The only thing left for your new hosting business is to retain your customers. This is done by providing amazing support and service. With the right server monitoring and outsourced hosting support, you won't have anything to worry about. This combination will allow you to offer a 99.99% uptime guarantee and 24/7 technical support.
If you're considering starting your own hosting company, these tips will help you get started. There's more to it than what you have found here, but it's a good place to start.