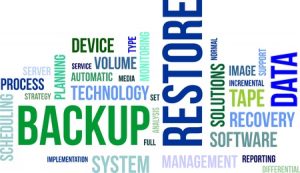 Often, hosting companies and other companies providing technical support start by providing it themselves. However, as the company grows, it's hard to keep up with support demands.
You have to have in-house employees working 24/7 to provide support for your customers. If you don't, it's hard to compete in the market with all the other companies providing around-the-clock support options.
Implementing in-house support means paying multiple salaries, buying equipment and providing space for workers to do their job. It can also be difficult to grow once you reach the maximum capacity of your space and your team. For many companies, it can be far more beneficial to outsource the IT support needs.
There are several great reasons to outsource hosting support. Here are a few of the top reasons most companies make the switch.
No More Worrying About Support
When you have to provide in-house support it can take away from your core business. With such a heavy focus on handling support, you may struggle to get anything else done. Many businesses won't grow if too much focus is taken away from the core of the business.
Scalability and Flexibility
Choosing a good support provider to outsource your needs to will allow you to grow as you see fit. You can upgrade and downgrade your support package as your needs change making outsourced hosting support a very flexible option.
With in-house support, you can only grow to the size of the space you're using and the number of employees you can afford. There's a ceiling you can reach rather quickly, but with outsourced IT support, that ceiling is much higher.
24/7/365 Capabilities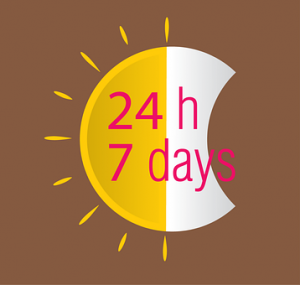 Imagine how much it would cost to pay three people to provide support around-the-clock. Now, if you need a larger support staff than just one person per shift (most companies will need far more) you'll have to pay 6 or 9 or 12 or even more people to provide support. Maybe you can get away with a smaller staff during slower hours, but paying the salaries of people to provide support around-the-clock will kill the budget of most small-to-medium-sized hosting companies.
With outsourced support, you get a full staff ready to help you all day, every day. Since they can provide support for multiple companies, it's far more cost-effective for you.
Top Technicians Providing Support
The best companies providing support for hosting businesses have the top technicians taking support calls and handling issues. This allows your customers to receive great advice quickly without the worry of getting someone on the phone unable to help.
No More Hiring and Firing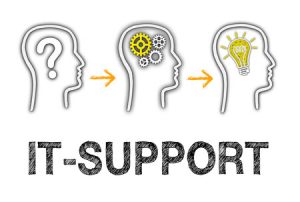 While it may not be a huge benefit or a great reason to outsource your support, it does help you gain back time and focus. You won't need to hire or fire any more of your support staff because you won't be the one in charge of it. Let someone else handle this part of the issue.
Full Support, Even During Holidays
You don't have to work on the holidays, but your support staff does. Could you imagine if an ecommerce customer of yours lost their website during the holiday shopping season? They probably wouldn't remain as a customer much longer.
With outsourced hosting support, you don't have to worry about the pitfalls of downtime during the worst time of the year. Your support will work for you even when you're not working. Holidays will be covered, along with all other times of the year.
Before you outsource your hosting support, you may want to consider where you want to take your company. Do a cost analysis and look into the different options available. Since the best providers will brand the support to your company, you won't have anything to worry about. It will look like your company is providing the support, while customers get the best of the best giving them advice and solving their issues.