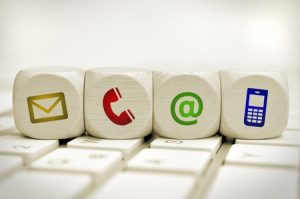 With the number of ways you can provide customers with support seemingly growing every year, it's necessary to understand what you need for great multi-channel customer support. If you don't offer more than one way for customers to gain the support they need, you're making a mistake.
Your customers want options and need to know they can get support through more than just email or over the phone. Many prefer online chat support and some even want to receive support through social media. Here are a few things to consider when setting up your multi-channel support.
Live Chats Must be Professional and Productive
It's not enough just to offer live chat. In fact, anybody can offer live chat through a chatbot, but it doesn't make it a great support channel. You must offer professional, productive and real live chat for your customers.
Did you know customers used live chat 38% of the time in 2009 and that increased to 58% by 2014? It's even higher now and live chat has become the most preferred channel for support.
To ensure you offer excellent live chat, whether you handle it yourself or outsource the task, you need to make sure it's quick, provides a real solution and gives customers a simple explanation.
Provide Self-Service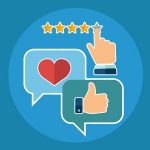 Probably the most popular support option growing like crazy right now is the self-service option in the form of a knowledge base of FAQ page. Customers love the idea of simply searching for a question and finding the answer they want. However, if they cannot find the answer, it can get a bit frustrating.
The best thing you can do to create a great knowledge base is to start with all of the basics and add to it as new issues come up. Remember, if one customer has an issue, there are likely others that do, too or will in the future. Every single question you get through support should be added to your knowledge base and make easy to find.
Ticket/Email Support Can Still be Effective
Ticket system or email support can almost act like live chat support. It's a preferred option of someone busy doing multiple things, but looking to gain support soon. If you provide fast responses to tickets and emails, you have the ability to make this a very powerful part of your hosting support options.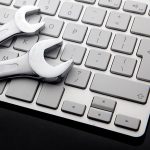 In fact, with a great ticket system, you can actually get away with providing less live chat. You should never cut live chat out as some customers will want the immediate response it provides. However, when it's not a high priority issue, an email may be all they want to deal with right now.
After you decide which hosting support channels you will provide, it's important to put them all in one accessible place. Customers may go back and forth depending on the issue and how they are feeling that day. Sometimes, they will call for an immediate answer and other times they will just shoot over an email or fill out a ticket.
Providing multi-channel customer support means you have a better chance of keeping your customers happy. You won't have to worry about your competition outdoing you, because you'll have the best support, especially when you choose to outsource your hosting support to one of the best companies available.