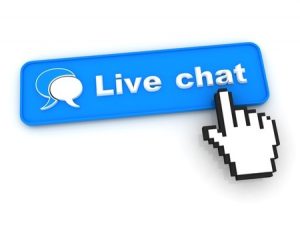 We live in an age of instant everything and when a customer needs support, they want it fast. Emailing is great, but usually means the customer has to wait at least a day to get a response. Calling a support hotline offers a more instant approach, but not everybody enjoys picking up the phone, waiting on hold and dealing with somebody they can barely understand on the other line.
Live chat for your website and for your support is vital to your success. When a potential customer has a question or an existing customer needs something fixed, they can easily get in contact with your support staff without leaving your website or waiting. This is a non-intrusive way to provide great support and more customers want the live chat option than ever before.
Here are five of the top reasons why adding live chat to your website is necessary in today's world.
Provide Comprehensive Help
With live chat, you will be able to provide full and comprehensive help. When you outsource this task, you will have skilled live chat agents able to quickly get help from others when they need it. This means they can call in a manager or a specialist without needing to put the customer on hold.
The live chat option allows your support team to get help without the customer ever knowing they needed help. They can simply continue the chat or ask the customer to give them just a minute. This is far better than putting someone on hold over and over just to help solve their issue.
Easily Provide Real Time Support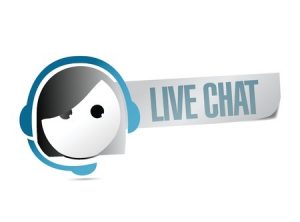 Live chat is very fast and you can provide this support option 24/7 on your website. It allows for real time support, while your customers is browsing products or services you offer. You can even provide real time help to existing customers when they encounter an issue.
Less Expensive
Outsourcing live chat is much cheaper than outsourcing telephone support. You often pay by the minute with the phone, while live chat you may pay by the chat. In addition, a live chat agent can handle two or three chats at the same time, which helps to lower the cost.
Not an Intrusive Option
Today's world is moving away from the simple phone call with texting and chatting online. Many people are shy about calling on the phone for many different reasons. With live chat, you offer a non-intrusive option for gaining support.
Provide Excellent Feedback
Live chat offers the ability to build in a survey at the end and collect feedback. You will also be able to see the top reasons why people engage with a live chat agent. If you spot an issue many are having, you can easily fix the issue. Customers often feel like they can give more objective feedback with live chat, as well.
If you don't already have live chat on your website, it's time to add it. Use it for current customers and new customers to ensure they get their questions answered fast and easy.