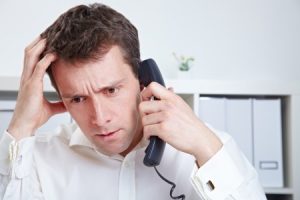 Handling support over the phone isn't easy. You have to be organized and on top of things or your customers will end up waiting on hold for what seems like an eternity. This doesn't help your business, but with an optimized call queue, you won't have anything to worry about.
Call centers now use specific systems to ensure the call queue doesn't stack up and customers get the support they need quickly. When you outsource your hosting support, you will hire professionals that already know how to optimize everything and make sure your customers are taken care of. However, if you tackle this on your own, you need a few tips to help with optimizing your call queue.
Provide Options to Callers
One of the first things you can do is offer options to your callers. When someone calls and they want to speak with a representative, but none are available, offer them the option to wait, leave a voicemail or request a call back.
Then, make sure you actually listen to the voicemail and call them back. If you don't do this, it will quickly ruin your business reputation.
Look at the Stats on Your Workforce
Your workforce may be the reason people are stuck on hold or not getting the help they really need. You cannot ignore your workforce as you need to be able to look at how they perform to fill in the holes.
Those answering your phones need to be on top of their game or you could have issues with the support you provide. If they are overwhelmed with the volume of calls, you may need to outsource a portion of your support or hire more workers to join your staff.
Make Your IVR Simple
When you provide long IVR menus to callers, this will cause call abandonment numbers to go up. If you have more than three levels, it's overkill and won't help you in any way. Instead, keep this part of the call short so that your customers can get the help they need fast.
The quicker you can get a customer on the line with an actual support agent, the faster they can get their problem solved. Your IVR can be an asset when used correctly, but a huge hindrance when it's not used properly.
Train Agents to Help Callers Efficiently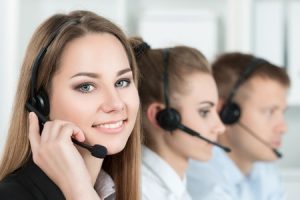 There's a necessary balance you must strike between too much time on a call and giving the customer the support they need. Sometimes, issues simply cannot be fixed in just a few minutes. However, all of your agents need to know how to efficiently help the caller and get them where they need to go.
With efficient handling of calls, you'll have the ability to actually take care of customers without worrying about how long it takes. A good support staff will be able to handle most problems in a minimal amount of time leaving the customer satisfied and the call queue moving along quickly.
Choose the Right Call Center Software
The right software will help to create flexible call flow, which will make a big difference for the support you provide. All of the best support providers use software allowing for flexible call flow. When agents are able to take calls efficiently and the call flow is flexible, the support for the customer becomes easier to get and better, overall.
If you want to make sure you choose the right software for your call center, compare a few options. Of course, you can skip this step if you plan to outsource your support to a professional company with systems already in place.
There are several things you should know about optimizing your call queue if you provide your own support. However, you can outsource your support to the professionals and let them handle all of your calls with the proven systems they already have in place.