Technology has advanced so much that customer support doesn't need to be and shouldn't be a 9-to-5 job. Agents can work around the clock and from anywhere in the world to make sure customers have what they need.
With the ability to work from anywhere and the need for 24/7 support, it's necessary to set up a remote support team of your own. The hosting industry requires great support or you might as well be flushing your money down the toilet. Here are some tips to help you set up your own remote team for support.
Understanding the Challenges
Before you decide to set up your remote support team you need to understand the challenges. One of the major challenges is choosing team members with the ability to provide actual support.
Often, you will have team members across the globe without the ability to call your developers or product managers if they need help. Since they will work at a different time of the day, it's important to make sure they have what they need to provide great support.
Of course, another solution to this challenge is to hire support workers in the same region as your company. Then, you just have to find people willing to work the late shift.
Building your Team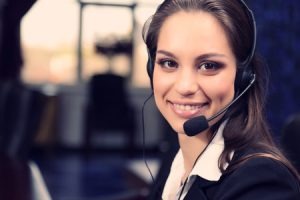 While the challenge of finding team members and giving them what they need to provide great support can be overcome, it needs to be considered when building your team. A support team needs to have a high level of communication and needs to know how to work efficiently. Customers' needs answers and they don't want to wait.
Take the time to define what you need in a support team and hire those fitting the bill. It's not always easy to find the right people and remote workers don't always stick around. You need people willing to take care of the needs of your customers when they need it.
Self-Sufficient Workers are Necessary
Self-sufficiency is a necessary quality for remote workers. They must also be trustworthy. If your workers don't take care of customer support when they say they will, you will end up with a big problem. It cannot just be a hobby for them, but a serious job, even if it's just part-time.
Interview any potential workers through email first, but also over video chat. This will help to ensure you are getting what you want and someone doesn't just sound good over email.
The Right Skills for Support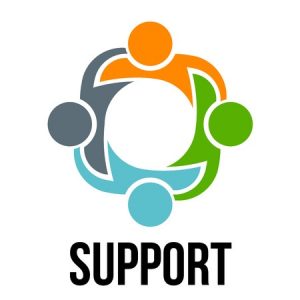 Not everybody is cut out for support. While a candidate for your remote support team may be great with tech knowledge, they may not have the softer skills necessary for support. You wouldn't put your developers on the phone with clients because most won't be skilled in that area.
Your support team can use a knowledge base and even the developers themselves to find the right answers. However, they must possess the skill of empathy to ensure they can help your customers efficiently, while showing how much they care. Empathy goes a very long way when it comes to customer support.
A few other things you will need to handle when setting up a remote support team include:
Training – If you don't train them to do things the way you want them done, inconsistencies will follow. This could lead to a major breakdown and cost your company thousands of dollars.
Motivate – Once your team is hired and trained, your job isn't done. You have to keep them motivated and help them understand how they are helping others.
Provide a Mission – The mission is very important and your workers will respond better, if they understand the mission.
Communicate – If you communicate well with your remote support team, they will know what you expect.
Outsourcing your Remote Support
Taking the time to set up a remote support team may seem like a daunting task. If you don't have the time to do it correctly, you're probably better off outsourcing your support. The right support company will already have a remote team ready to handle all of your needs.
Make sure you set up your support with phone, email and online chat. This will give you the best options possible and your customers will be thrilled with your new level of customer support.