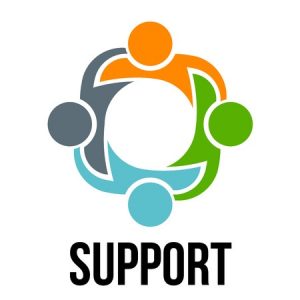 Outsourcing is a great way to gain time and get tasks accomplished for less. When you outsource support, however, you may end up making some mistakes along the way. Avoiding the most common mistakes will go a long way to providing great support and gaining all of the many benefits of outsourcing your hosting support.
As a hosting company, outsourcing is often necessary for success. You cannot do everything and hiring a full time staff to handle support, blogging, fulfilling customer orders and the many other parts of your business is very expensive. If you plan to outsource your hosting support, make sure you avoid these common mistakes.
Mistake #1 – Choosing a Provider Based Only On Cost
The cheapest isn't always the best and there is a reason why they are cheaper than the competition. Often, hosting support providers deciding to beat their competition on price have to cut corners when it comes to the product they provide. If you choose an outsourced hosting support provider with a super low price, you may not be providing your clients with the support they deserve.
While price is an important factor, it should not be the only reason you choose one provider over another. Make sure you weigh the value you receive and not just the price. Paying a little bit more for a company willing to go above and beyond for your clients will go a long way towards the success of your business.
Mistake #2 – Not Getting a Long-Term Contract with Prices Locked in and an Easy Termination Agreement
Any good hosting support provider will lock your rates on a contract you can handle. They will give you a price freeze for a minimum of 365 days and it can be a good idea to get a longer contract, if possible. They will also allow you to terminate the contract if the service isn't as described or you have a change in your business.
The best outsourced hosting support companies will make it easy to get the prices you start at with any new addition to your needs. They will allow you to scale up and down, as necessary, or even cancel, if you no longer need their services.
Mistake #3 – Not Taking Advantage of a Free Trial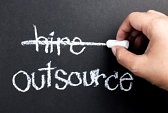 Even if you have to pay upfront, you should always get a free trial period to allow you to test the services. It's important to make sure you have at least 7 days to try out the service and see if it fits with what you need. Not taking advantage of a free trial is a huge mistake.
Mistake #4 – Forgetting to Establish Service Level Expectations
As a hosting company, you need to make sure the company handling your support understands what you expect from their service. This allows the support company to back out if they don't feel they can meet your expectations. It also makes it clear what you expect and there will be no question if they are meeting those expectations in the future.
Mistake #5 – Not Checking the Credibility of the Company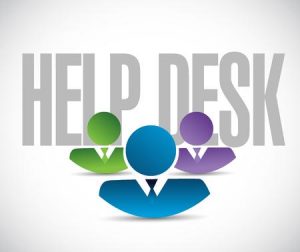 The company providing hosting support to your customers is vital to your success. Most hosting companies cannot separate themselves from the competition on many levels, but support is one they can beat the competition, if they provides great support. By checking the reputation and credibility of the provider, you will know whether or not the support your customers will receive will be great.
There are several mistakes you can make when deciding to outsource any business task. With outsourced hosting support, these five mistakes are most common and must be avoided, if you want to get the most out of your support.