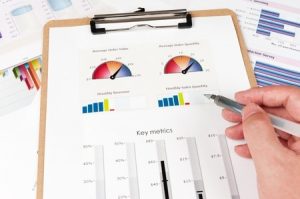 Watching your help desk metrics makes a difference. Your customers don't want to be just another number found in the queue waiting forever for help. This makes a customer feel like they don't matter, when they are the reason you're in business in the first place.
Excellent customer service mans you have to provide personal interaction. Speaking with customers to find out their problem and then directing them on how to fix it makes the customer satisfied. The shorter the time they spend in the support queue, the better and the happier they will be.
Behind all customer interactions, there are numbers you should pay attention to. Here are the top help desk metrics to keep in mind when providing support.
Response Time
Probably the most important metric of all is response time. Nobody wants to be left waiting for a minute, an hour or even longer. If you respond to an email, live chat or phone call quickly, it will make the customer so much happier.
Response time may be tracked by time to first response, average response time or response time bands. Each will give you a bit of a different metric and has a sliding scale from good to bad. The average response time will give you an overview, but you need to look at all the metrics. It doesn't do much good if most tickets are handled in five minutes, but some take hours to answer. This won't show up in the averages.
Time to first response will show a better picture, but it doesn't show how quickly the issue was solved. Response time bands will give you a more accurate analysis of the situation. You'll be able to see a better idea of how quickly your team gets to most calls, along with which ones take longer to get to.
Ticket Trends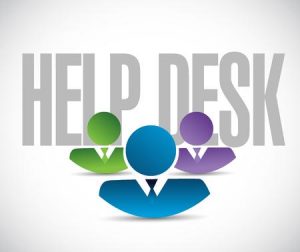 Just as we see keyword trends and hashtag trends online all the time, paying attention to the trends in your tickets will help you provide better support. When you look at the main keywords used, you will be able to see what most customers are contacting your support team for.
Maybe your pricing is confusing or multiple questions have come in about a specific feature of a product. Ticket trends allow you to add to your FAQ page and even your knowledge database. This gives customers another place to go to get answers instead of contacting support. You can also provide the answers for your support team to use, so they can solve the issue quickly.
Ticket Volume
The number of tickets coming in is another important help desk metric. You need to know how many are coming in, how many are resolved on the first reply and how many replies it takes to solve the tickets. It's also important to look at the volume of tickets and make sure it's not growing too rapidly. If it's not growing with your customer growth, there could be an issue.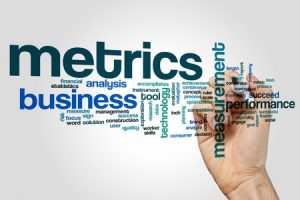 When ticket volume spikes and you don't have the same spikes in new customers, you could have an issue with your product. It could also be auto-replies bouncing or spam coming in through the ticket system. No matter what the issue is, you will know to fix something if you're tracking ticket volume.
There are several help desk metrics you should be paying attention to when you provide support for any type of product. You should also be paying attention to the happiness of customers. This may require adding a survey with a 1 to 10 scale to ensure you have a good look at what customers feel about your support.
If you track these help desk metrics, you will be able to make adjustments in order to make your customer support better.