Part of opening your own web hosting company is setting up support for your customers. If you want to keep them around, you better offer 24/7 tech support from a team of people providing friendly, knowledgeable help. Leaving customers waiting or not solving their problems simply won't fly in this highly competitive field.
Why You Should Outsource Your Tech Support?
When it comes to tech support for a hosting company, it's not easy to provide this in-house; unless you have deep pockets. Providing the service around the clock means you have to hire two, maybe three shifts of support staff. Then, you have to make sure your facility is staffed enough to provide support without long wait times. By the way, a long wait time is defined as anything more than about a minute today.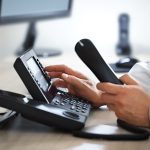 In addition to all of this, you also need to offer phone, live chat and email/ticket system support. It may also be necessary to offer support through Skype or social media. There are several options needing to be considered and doing it all in-house can be far too overwhelming for a small to medium-sized business.
When you outsource your tech support, you will actually end up with better support, in most cases. Not only do you get a team of support technicians handling all the calls, chats and tickets, but you also gain access to the leading experts in the field of support; if you choose the right company for your outsources service.
As a smaller hosting company, you will need to consider your options. Do you have the time to help support your customers as you grow or would it be better to outsource this task and scale, as necessary? There's plenty to consider, but the cost of an in-house support team may be the deciding factor leading you to outsourcing tech support for your hosting company.
How to Outsource your Tech Support
The easiest way to outsource your tech support is to hire a team, like Server Sitters, to handle everything. You could try to hire individuals and build your own team, but it will likely become more costly and you'll have to set up the entire system. With a company already set up and providing tech support for other hosting companies, all you have to do is decide on the size and options you want.
From there, the hosting support will be branded to match your company and you will have nothing to worry about. If you need a larger package, you can upgrade at any time and if you decide you don't need as much support, you can downgrade at any time. Being able to scale up or down provides a huge advantage for hosting companies in need of high quality 24/7 tech support.
Before you finalize your decision to outsource your support, make sure you know what you're getting. Put yourself in your customer's shoes and think about how you would feel if your website suddenly went down or your email stopped working. Do you have the right options in place? Would you be satisfied with just email support or would you prefer to pick up the phone or start an online chat?
Ensure Fast Response and Resolution Times
Choosing the right company to handle your support means you have to look into what they really do. You want to ensure they will respond fast, within a minute on the phone or through live chat and within an hour through email/ticket. If it takes too long, you'll already have an irritated customer before they even receive support.
While the response time is very important, it's not the only important factor. Resolution times also matter. Nobody wants to spend hours on the phone with a technician trying to get a simple problem solved. The company you choose needs to have a good reputation for solving issues fast.
If you want to grow your small hosting company without as many headaches, choose to outsource your tech support. It will provide you and your customers with many benefits, especially if you're a growing company looking to scale your support as you bring new customers into the fold.