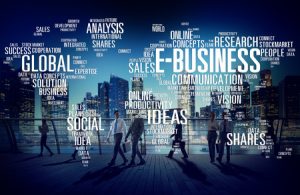 Starting an online business is easier than it has ever been. You don't need a ton of capital and you don't even need an office space. Whether you decide to open an online store or run a web hosting company, it can be done from your home, if set up properly.
With the ease of setting up an online business, it may come as a surprise that a large percentage fail within two years. Some don't even make it to month six before closing up shop. Here are some of the top reasons online businesses fail within the first two years.
Don't Take Time to Learn the Target Customer
Understanding your target customer is probably the single most important part of your business when it comes to marketing. Would you be happy if you invested $10K into an SEO campaign only to find out you were targeting the wrong customers?
Before you start any type of marketing, learn about your target market. Find out what age they are, what gender, what they like to do and anything else you can to better target specific customers for your online business. Not only will knowing your target customer help with marketing, but it can also help you expand your product line to fit with other target customers.
Less than Average Support and Service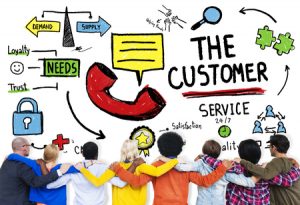 When it comes to online businesses, especially those in the web hosting space, support and service are vital to success. Whether a customer just needs to know when the product will be delivered or they need help with something technical, a 24/7 support team is very important. Of course, not all questions and concerns need to be handled immediately, but when you take care of the customer's needs now, they will reward you with loyalty.
Web hosting businesses set up shop and close down quickly because they cannot compete. This specific industry almost requires 24/7 support just to even the playing field. On top of that, the support better be knowledgeable, incredibly helpful and fast.
Cannot Keep Up with Demand
While demand for a product or service may seem like a good problem to have, it's also a problem that needs to be solved. If you cannot keep up with demand, you will leave customers waiting, which is never good. We live in a very instant world today and the longer a customer is left on hold or has to wait for a product to arrive, the worse the experience will be for them.
If you want to ensure demand doesn't topple your online business, have a plan in place to expand, when necessary. For example, instead of starting with $5K to handle the first set of orders, add another $1K just as an emergency stash of cash. Then grow this cash, so that you can buy more product or expand your team if the demand becomes more than you can handle.
Cannot Win on Price or Quality
You don't have to win every battle with your competition by offering a lower price. However, you cannot charge more for the exact same product, unless you beat your competition in quality of service and support.
If you're offering a product or service at a higher price than your competition, your customer needs to understand why it cost more. It needs to provide something for them the competition doesn't provide or you may be closing up shop very quickly.
Bad Cash Management
You may have the best idea in the world and a huge demand for it, but if you don't manage the cash very well, you could end up closing up shop. Just as stated above, build an emergency reserve of cash to act as your insurance in case you need it for something unexpected. You should always save some of your profit for the "just-in-case" scenario.
If you want to make sure your online business succeeds, make sure to avoid these pitfalls. It's never fun to start something with huge goals only to see it disappear few months later. With a great product, excellent service and support, smart cash management and a good understanding of your target customer, you will be well on your way to success.